I've made an Action plugin for Automator that can invoke practically any Service that works with text or files & folders.
Like this: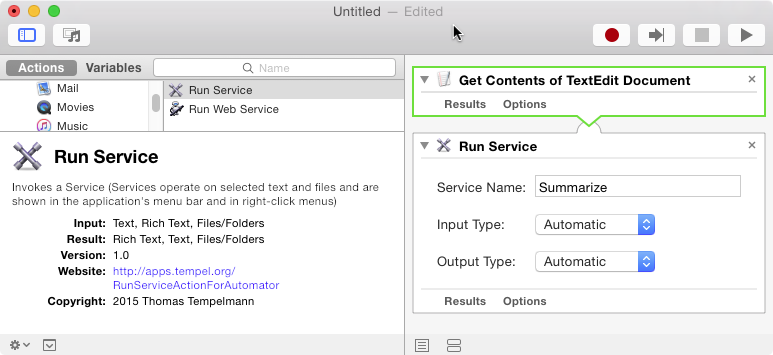 Installation
To install the "Run Service" action, simply double click the Run Service.action file. That will prompt you to install it into ~/Library/Automator if it's not already there.
You may download just the action file here (Update 15May2022: The plugin is now properly code signed).
Or, if you also like to get the Xcode source, use the Download ZIP button on the right side of the github page.
For more instructions, see the github readme.
See also my blog entry about its initial release.